Fully equipped & furnished apartments for private or business
For family or work colleagues – for a short trip or a longer stay
We would like to welcome you in one of our 20 furnished and fully equipped apartments. The apartments range in size from 1-room studios to 5-bedroom apartments with several bathrooms and balconies in many Berlin districts.
The lovingly furnished apartments offer the ideal starting point for your time in Berlin. No matter if you travel privately or on business, you will sleep comfortably in high quality box spring beds. Of course we provide bed linen, towels etc.
Cleanliness & hygiene are very important to us. Our professional cleaning team cleans all apartments very thoroughly.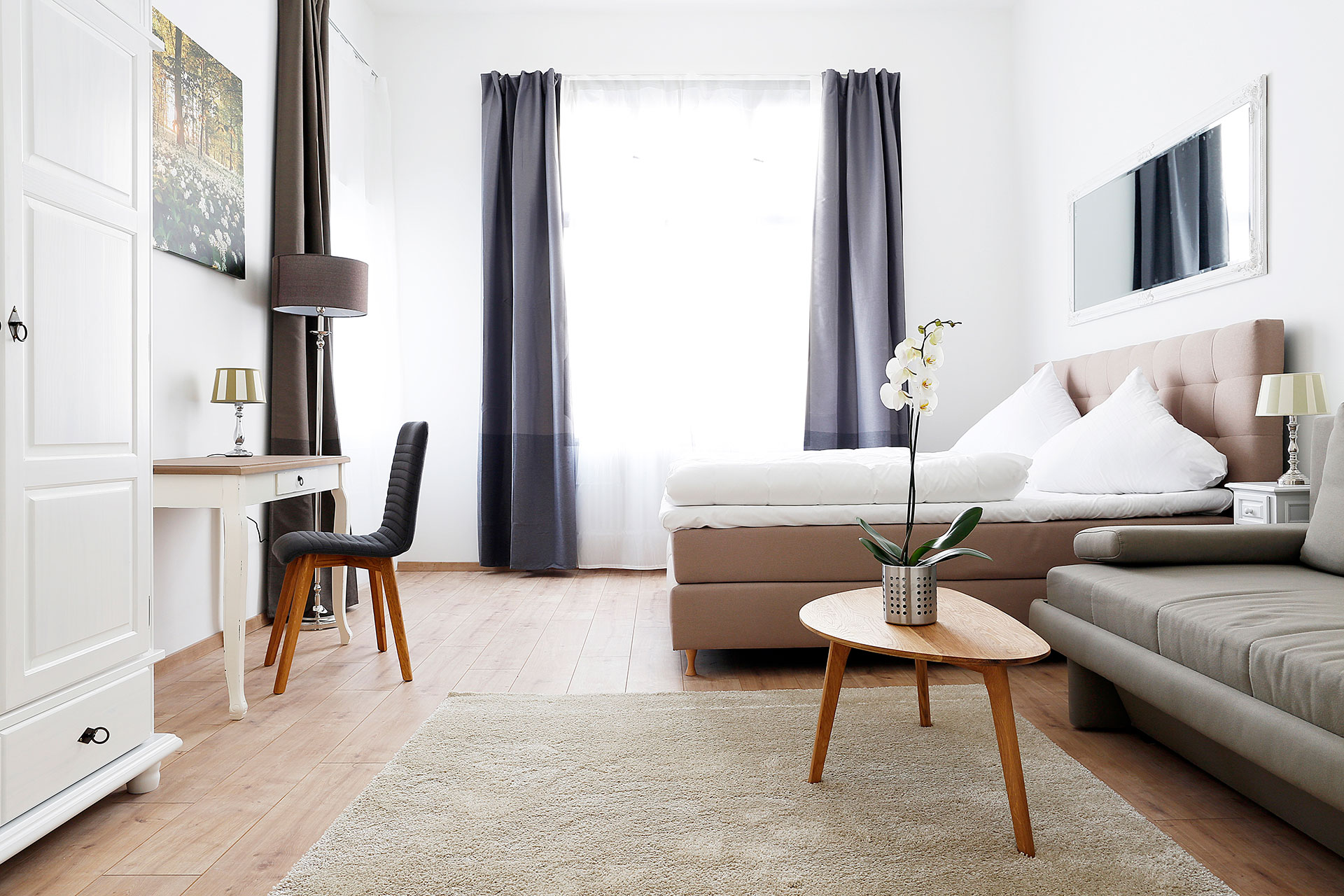 We are a family business with professional standards and a great experience in hosting on several levels.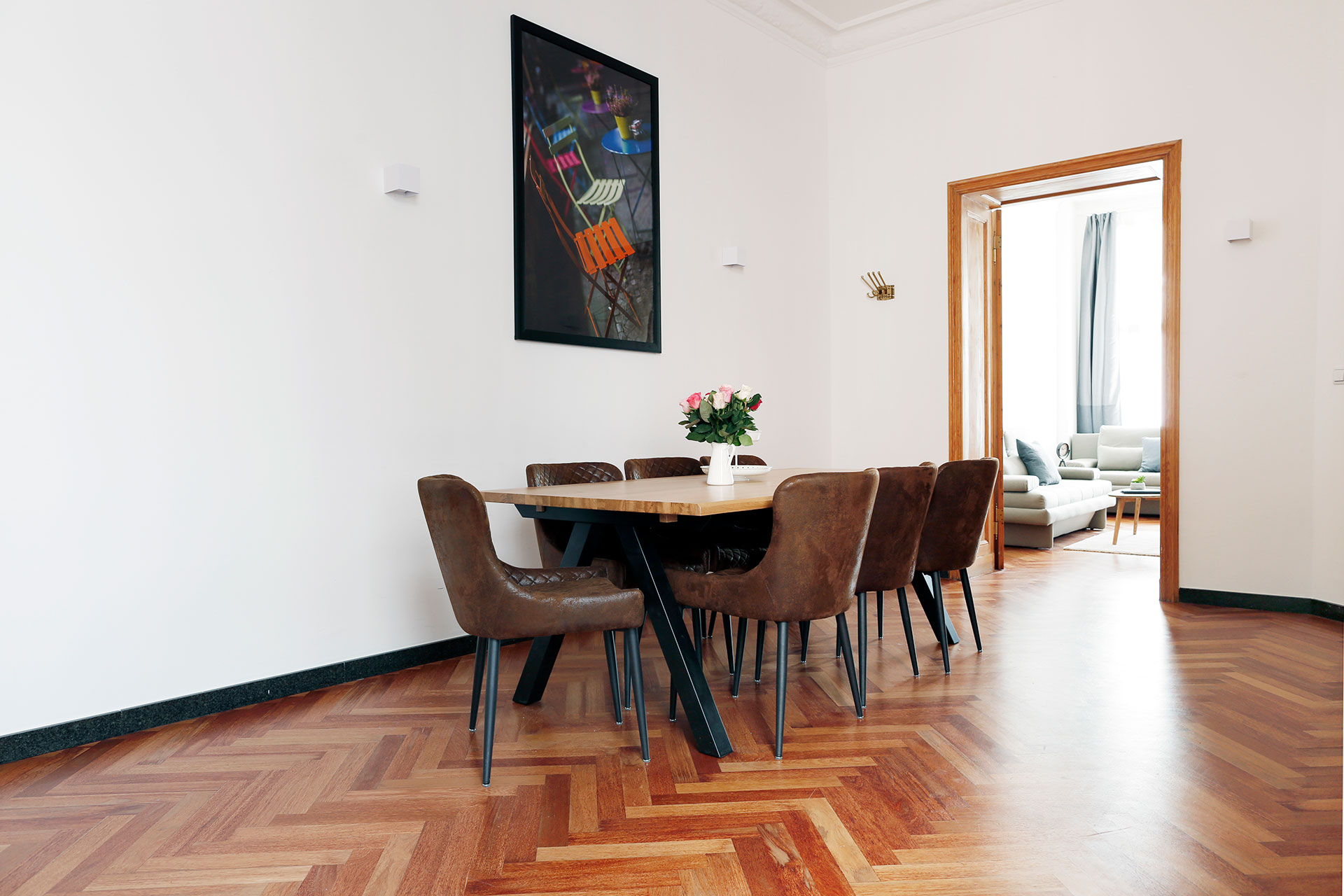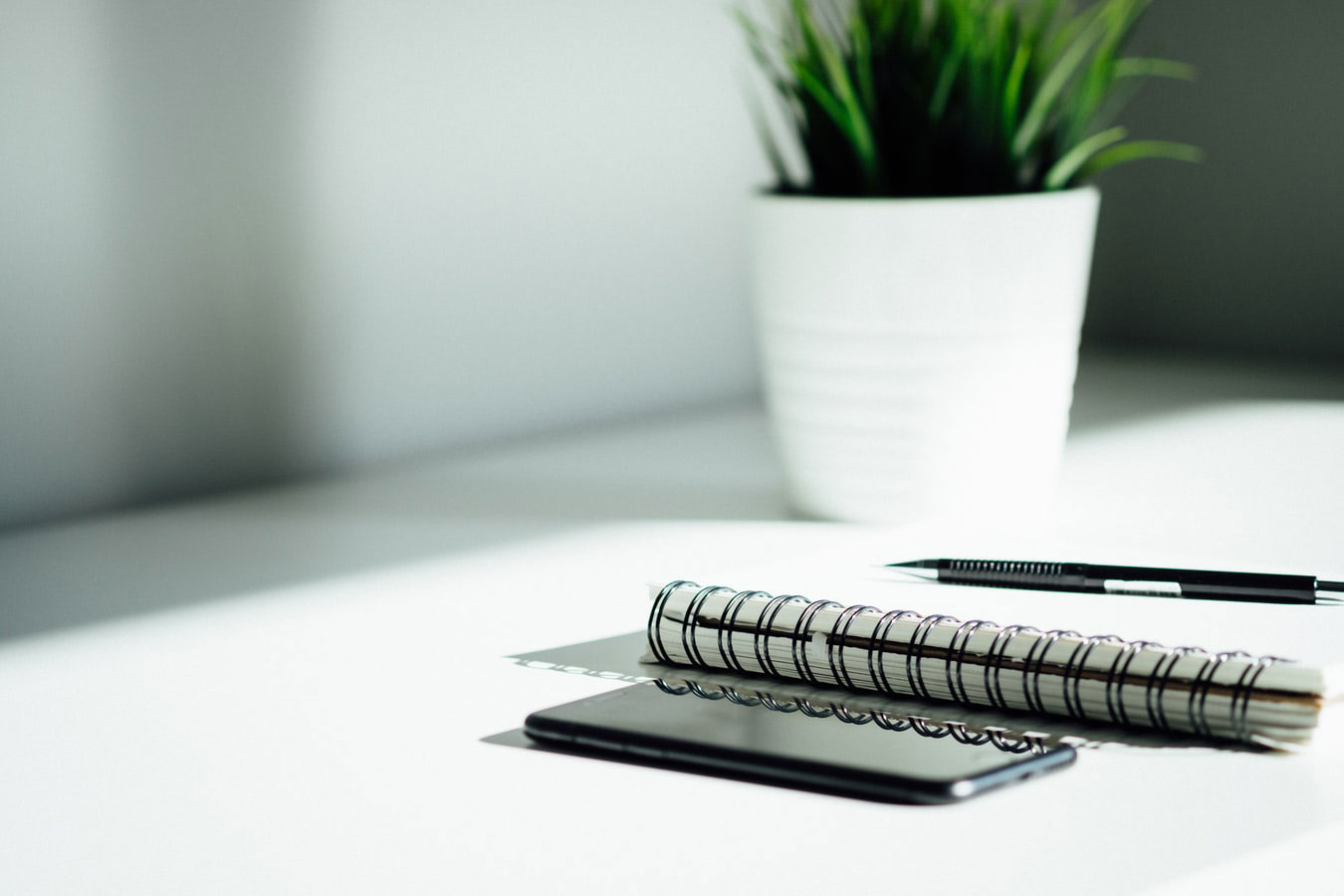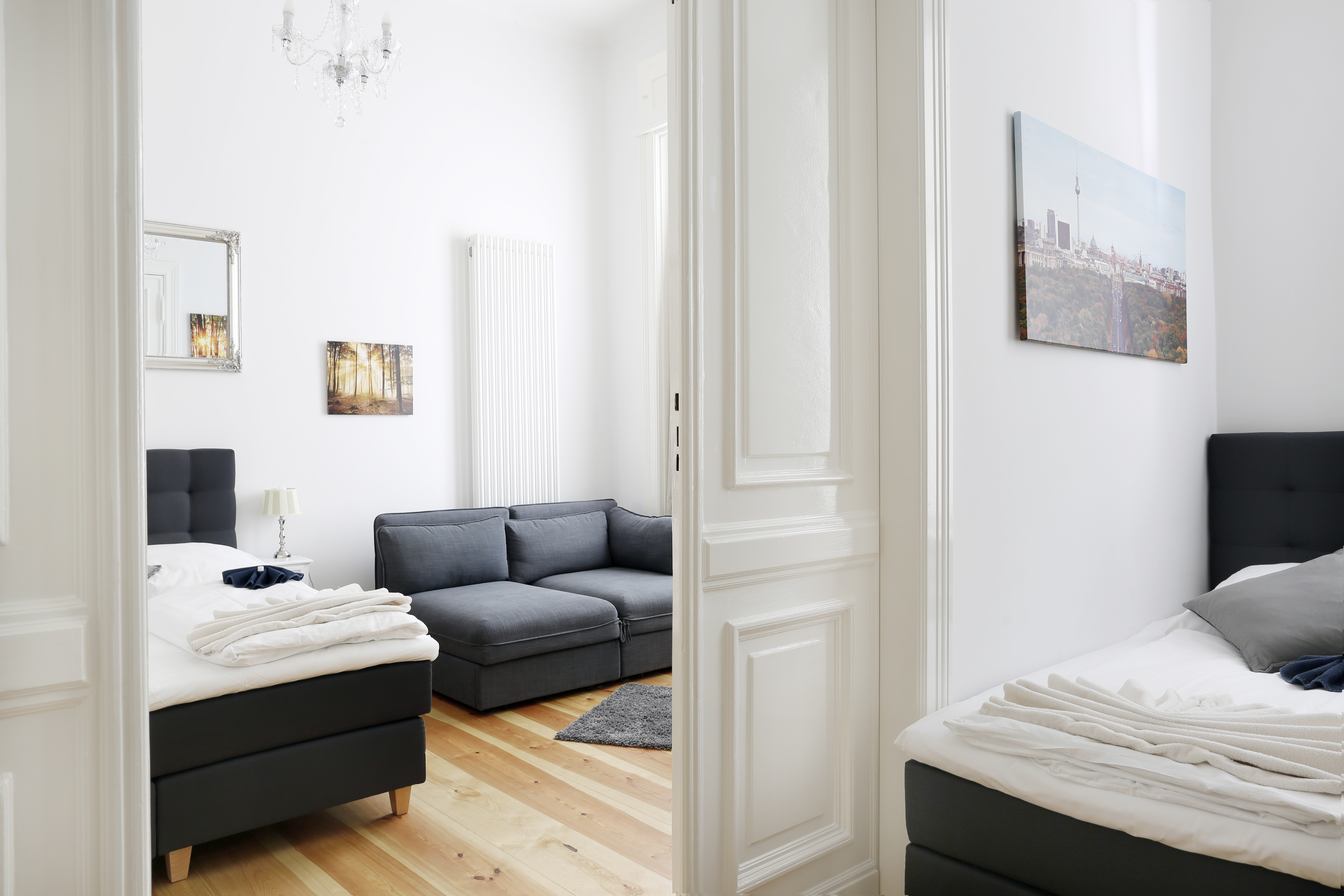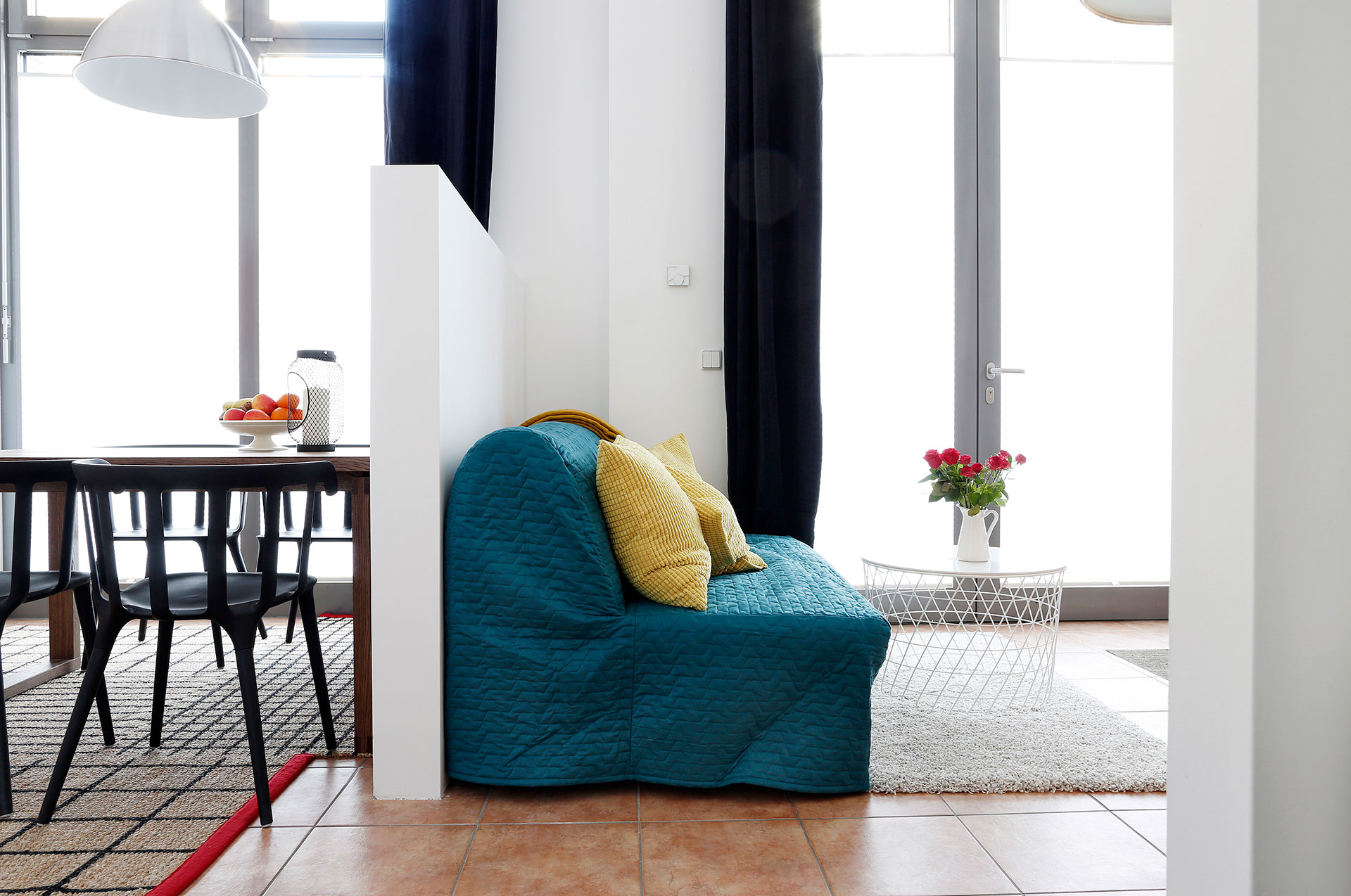 Apartments, offices, working spaces
Our apartments can also be used as offices or working space for small teams. Further services can be organised if required.
Full furnishing and equipment
About 20 furnished apartments. Apartment sizes from 1-room studio to 6-room apartments with several bathrooms in many Berlin districts.
All apartments have fully equipped kitchens, washing machines, dryers, internet, TV, workstations, etc.
Almost all apartments have a balcony or terrace and are accessible via a separate entrance with a code system.
Contact us now
For individual booking periods and prices please contact us directly by email ( soeren@rockchair.de ) or use the form below. We offer the apartments ready for occupancy for long term & short term rentals.
How can we help you beyond that? What ideas do you have? We would like to hear from you.
Your request for long term rental & short term rental
Rockchair GmbH
Sören Volger
Forckenbeckstr. 9-13
14199 Berlin
Tel. 0178 4159059
E-Mail: soeren@rockchair.de
100% serious and legally secure
All our apartments are not affected by the Berlin "Zweckentfremdungsgesetz", which is intended to restrict short-term stays in holiday apartments. This apartment is a legal commercial property with the official use as an equivalent to a hotel/ hostel/ guesthouse. Your booking is 100% legal and secure.