Info for owners, landlords, investors and partners
Our goal is to win you as a long-term partner.
Rockchair GmbH develops sustainable leasing concepts and has been successfully implementing them for several years in northern Germany and primarily in Berlin. Our challenge is to develop a sustainable overall concept for each property that is tailored to its environment – regardless of size, location and property-specific features.
Our core business is the rental of furnished apartments and higher-quality vacation homes as well as the operation of a boarding house. The renting is done in consultation with the owners and in accordance with regulatory usage possibilities in short or long term renting.
You act as
private owner(s)with one or more properties
Property management on behalf of the owners
Real estate agent
Investor with existing or new construction projects?
You are looking for a reliable partner
in the cities of Hamburg, Berlin, Potsdam,
and in the coastal regions of the North Sea and Baltic Sea
for commercial space or residential space?
We rent spaces starting with the small studio apartment or the "little store around the corner" up to complete residential and commercial buildings with a large number of units in the same building. The renting is done in the best possible way according to the respective circumstances and the individual environment. This can include a rental of individual rooms or the entire unit to business & private travelers on a daily, weekly and monthly basis.
As an anchor tenant, we are the ideal long-term & strategic partner at your side. The rental and lease contracts are usually agreed on a long-term basis with our partners. A term of 8-10 years or more gives you financial planning security and avoids vacancies.
In addition to reliable planning, we keep your return in mind. We see your property as the basis of our work and reward this approach with a rent above the market comparable rent. Your yield thus receives a constant booster for the years to come.
Interim use as a bridging measure
We also rent your property for a limited period of time.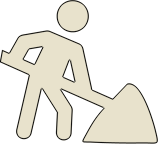 If you plan to sell your property in the foreseeable future without tenants, an interim use with a flexible term is an option. If you need to bridge time for further planning, project development and official requirements in connection with your property, interim use by Rockchair GmbH is also an option. We guarantee you continuous rental income and flexibly adapt our utilization concept to the given framework conditions.
Because we provide our guests with a flawless living experience every time, we always keep the properties we operate in a well-maintained condition. The care and maintenance helps to maintain the value and increase the value of your property.
We have many years of experience with the rent-to-rent concept and are very solution-oriented in the area of property development. Not least due to our higher-quality equipment, great locations and comprehensive care of the properties, we have been able to define numerous target groups in the past and win them as our guests on a recurring basis. Flat corporate structures round off the overall picture of Rockchair GmbH.
We have made you curious?
Please feel free to contact us.
We are looking forward to you and your property and a joint project development.
Your Rockchair Team
Your message to Rockchair